At long last, the real estate investment market is beginning to show signs life. Commercial and industrial property transactions are increasingly common, and multifamily properties of all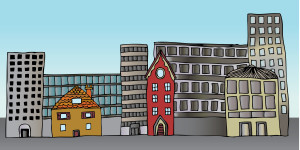 sizes are being snapped up by investors. Historically low interest rates, high occupancy rates, increasing rental rates, and rising property values are contributing factors.
Early transactions have often been cash deals, where the investor paid cash for the property rather than seek financing. This can be a great opportunity to achieve high yields for investors flush with cash, but what about everyone else?   What about potential investors who have limited cash on hand?
Unlike the easy-credit days preceding the Great Recession, real estate investment financing is Continue reading →